Popped into the new flagship Foyles* store on Charing Cross Road today. It's very impressive, weighing in at a mighty eight floors (although only six are full of books; there's also the now inevitable cafe, plus a "gallery" which I didn't get chance to visit). Diamond Geezer has a much better post than I could write about the place, so suffice to say that I came away with a  couple of books that I'm really looking forward to getting stuck into. Could have spent much longer there, but that would probably also mean spending much more money!
I also enjoyed the many neatly arranged drawers of sheet music, and especially the blank manuscript paper section: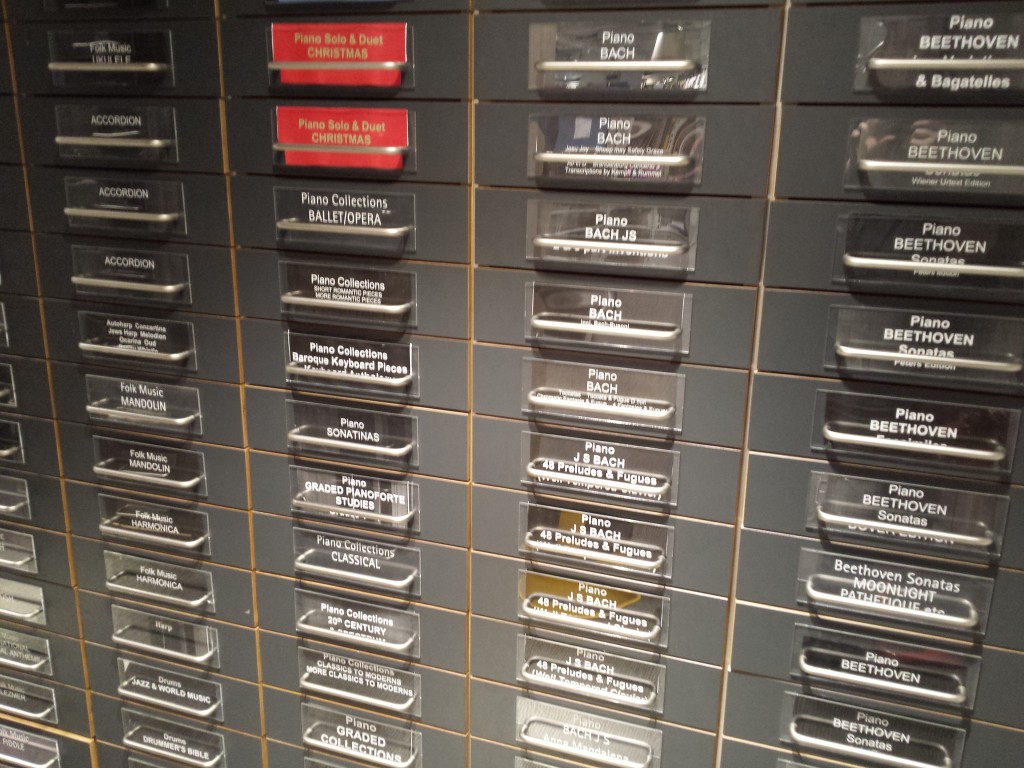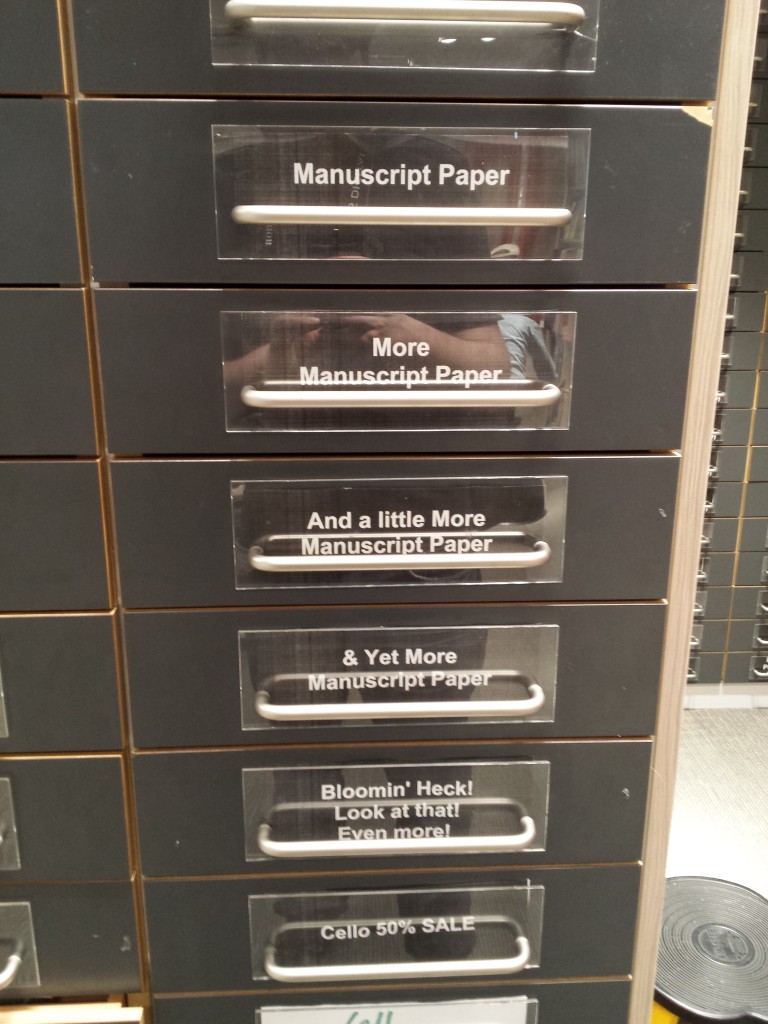 ---
* Interestingly they don't have an apostrophe, yet seem to have avoided all the fuss Waterstones had to put up with when they dropped theirs.